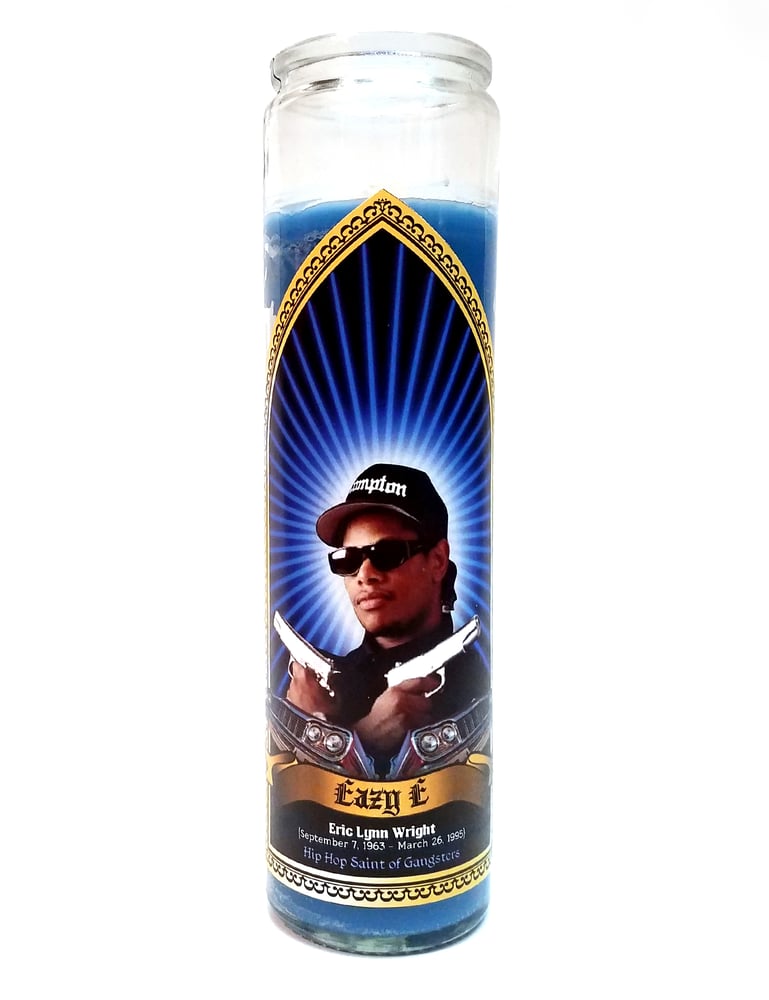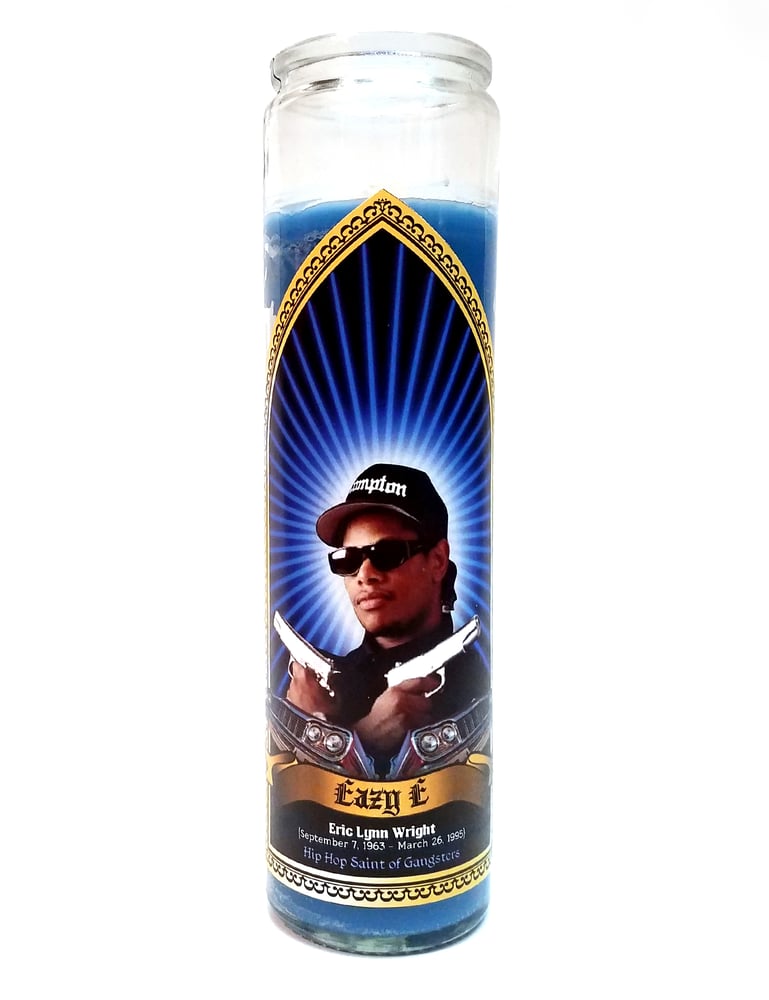 Eazy E
$12.00
Eric Lynn Wright
September 7, 1963 – March 26, 1995
Eazy-E was admitted to the Cedars-Sinai Medical Center in Los Angeles with what he believed to be asthma. Instead he was diagnosed with AIDS. He announced his illness in a public statement on March 16. Eazy's sexual activity began at the age of twelve and resulted in not only a fatal disease, but seven children with six different women. He died due to "complications from AIDS" one month after his diagnosis at approximately 6:35 PM. He was 31 years old.
Wright is affectionately called "The Godfather of Gangsta Rap". Eric Wright was born to Richard and Kathie Wright in Compton, California, a Los Angeles suburb notorious for gang activity and crime. His father was a postal worker and his mother was a grade school administrator. Wright dropped out of high school in the tenth grade, but later received a high-school general equivalency diploma (GED). He supported himself primarily by selling drugs before investing in Ruthless Records and becoming a rapper. When Ruthless artist Ice Cube wrote "Boyz-n-the-Hood", Dr. Dre, Cube, and Eazy formed N.W.A. After DJ Yella, MC Ren, and Arabian Prince joined the group, N.W.A released N.W.A. and the Posse. In 1988, they released their most controversial album, Straight Outta Compton. The group released two more albums and then disbanded after Eazy released Dr. Dre from his contract.
(source: Wikipedia)
Eazy E had a unique voice and style all his own. He was a pioneer in the gangsta rap scene and put Compton on the map. Pour out a little liquor and light one up for the OG.